November BC Ale Trail Newsletter
Posted November 24, 2020
Get crafty this December
While things look different this year, we can still relish in some of what makes winter a special season. Snowy trails, stormy nights, holiday movies, and, of course, seasonal winter beers…
Whether you're soaking up the epitome of cosiness or exploring a local winter wonderland, we challenge you to find things to celebrate as we all stick close to home.
This is the BC Ale Trail, after all. Get crafty. 
Read on for some inspiration and to see who we're chatting with on the BC Ale Trail this month. Also, be sure to keep an eye out for our annual holiday beer roundup, gift guide, and year in review blog posts in the coming weeks!
Beers are better with friends! 
Forward this to a craft beer-loving buddy so they can subscribe.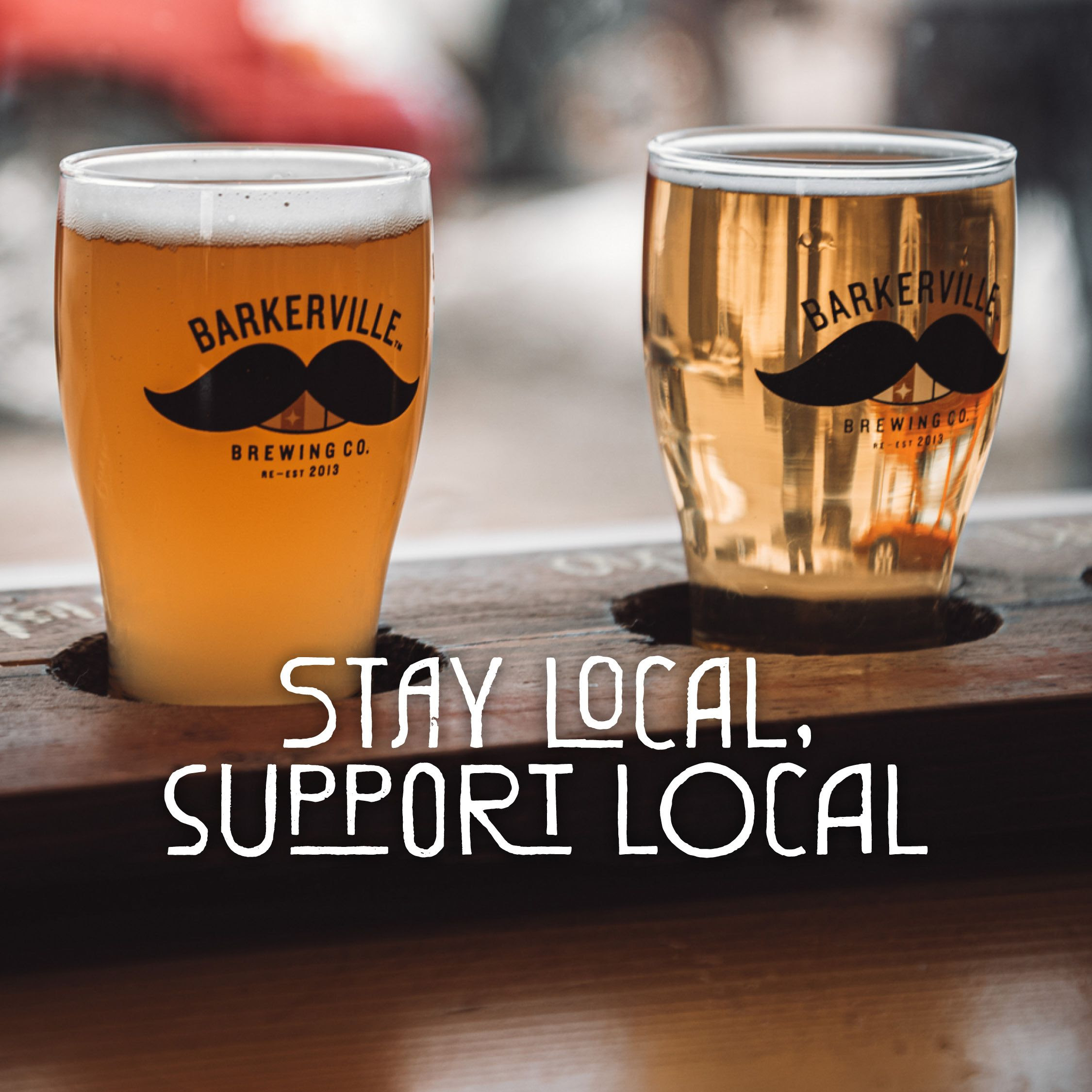 Rediscover Home
Like you, we're passionate about exploring BC. But now is the time for us to stay local and support local businesses with just your immediate household or core bubble. Discover new pockets near home and re-visit old favourite spots, then slip on your mask to grab some goodies from your local shops and breweries. Let's each do our part now, so we can explore BC again, soon. We're all in this together.
Read our post Tasting Room 101: How to be a Considerate Craft Beer Consumer in the Fall & Winter. 
Beer and Movie Pairings to Soothe Your Wanderlust
While we're all staying close to home, a great movie or TV show about travel can really scratch an itch. It's not quite the same as the real deal, but watching characters embark on intense adventures or explore faraway lands helps us appreciate both past trips and ones to come.
So throw one on and make an event out of it. Gather some special snacks and choose your film-watching beverages carefully.
To help you out, we've paired BC craft beers to go along with a variety of travel movies.
Photo Credit: @FuelfortheSole
Also on the Blog
While now isn't the time to travel, we have plenty of unique experiences to share with you from around the province. Call it inspiration for future Ale-ventures!
Vancouver Island Breweries are Ready for Winter Weather
Many breweries have done a fantastic job of winterizing and expanding their outdoor patios so more people can safely enjoy beer on-site. Check out what some of the Vancouver Island breweries have done to make the most of the season.
Chasing Waterfalls and Craft Beer 
Waterfalls and craft beer both light your sense of adventure, bring you into the moment, and turn a mundane weekend into something to celebrate. We've rounded up some gorgeous waterfalls that are conveniently close to your favourite breweries.
Cascadian Beer Podcast: BNA Brewing
In this episode, host Aaron visits BNA Brewing in Kelowna to chat with one of the owners, Kyle Nixon. Learn the story behind this brewery which is in a 100-year-old building that was built by the British North American Tobacco Company!
North Island Neighbours: Dave Paul of LoveShack Libations
Recent Comox Valley transplant Adam Chatburn sits down with Dave Paul of LoveShack Libations to chat about the one-man show that started in a 290 sqft shack. Read all about this one-of-a-kind nano-brewery in Qualicum Beach!
The Monthly Beer Crush 
"I'm loving Coast Mountain's Woodnutt Brown Ale. We won a Canadian Beer Award Bronze medal for it this year! It's a perfect fall sipper with notes of caramel, chocolate, and hint of coffee. And our Crystal Chair Pilsner. It's super crisp and delicious, perfect for après year-round for me. Also a huge fan of House of Funk Brewing, particularly the Diana Brett Saison. I love funky beers!"
Photo Credit: @leahkathrynphoto
Prince George: Stay Local, Support Local
It's time for locals to bundle up and get outside in Prince George. As Northern BC's largest city, PG is a local's dream with urban amenities and the great outdoors of the North just moments away for exploring. Activities for residents to safely enjoy with their household or core bubble this autumn and winter include:
🥾 Hiking or snowshoeing along snowy paths

 Skiing

 Ice fishing

 Holiday shopping downtown


  Settling in for a pint, flight, or weekend brunch at Trench Brewing and CrossRoads Brewing & Distillery

 Enjoying the holiday lights at Northern Lights Estate Winery (pre-booking required)
Be sure to #KnowBeforeYouGo and visit Support PG to know what's open. Let the #BCAleTrail be your guide to staying and supporting local on the Northern BC Ale Trail.
BC Ale Trail App
If you haven't downloaded the BC Ale Trail app yet, what are you waiting for? Check into your local craft breweries and other participating locations to collect points that can be redeemed for fun rewards! You can collect points every time you visit a participating location.
REWARDS SPOTLIGHT 
While things look different this year, there are still plenty of outdoor activities and ale-ventures to embark on in your own community with your core bubble.

For now, please remember to stick close to home and be a Considerate Craft Beer Consumer.
Tags: Barkerville Brewing, BC Ale Trail, Beer and movie pairings, BNA Brewing, Bricklayer Brewing, Cascadian Beer Podcast, Coast Mountain Brewing, CrossRoads Brewing, Field House CHWK, Freddys Brewpub, House of Funk, Loveshack Libations, Trench Brewing, Virtual Hoppy Hour


Categorized Media, Uncategorized