Still can't travel, but we've got plenty of safe Ale-ventures for you!
Posted February 23, 2021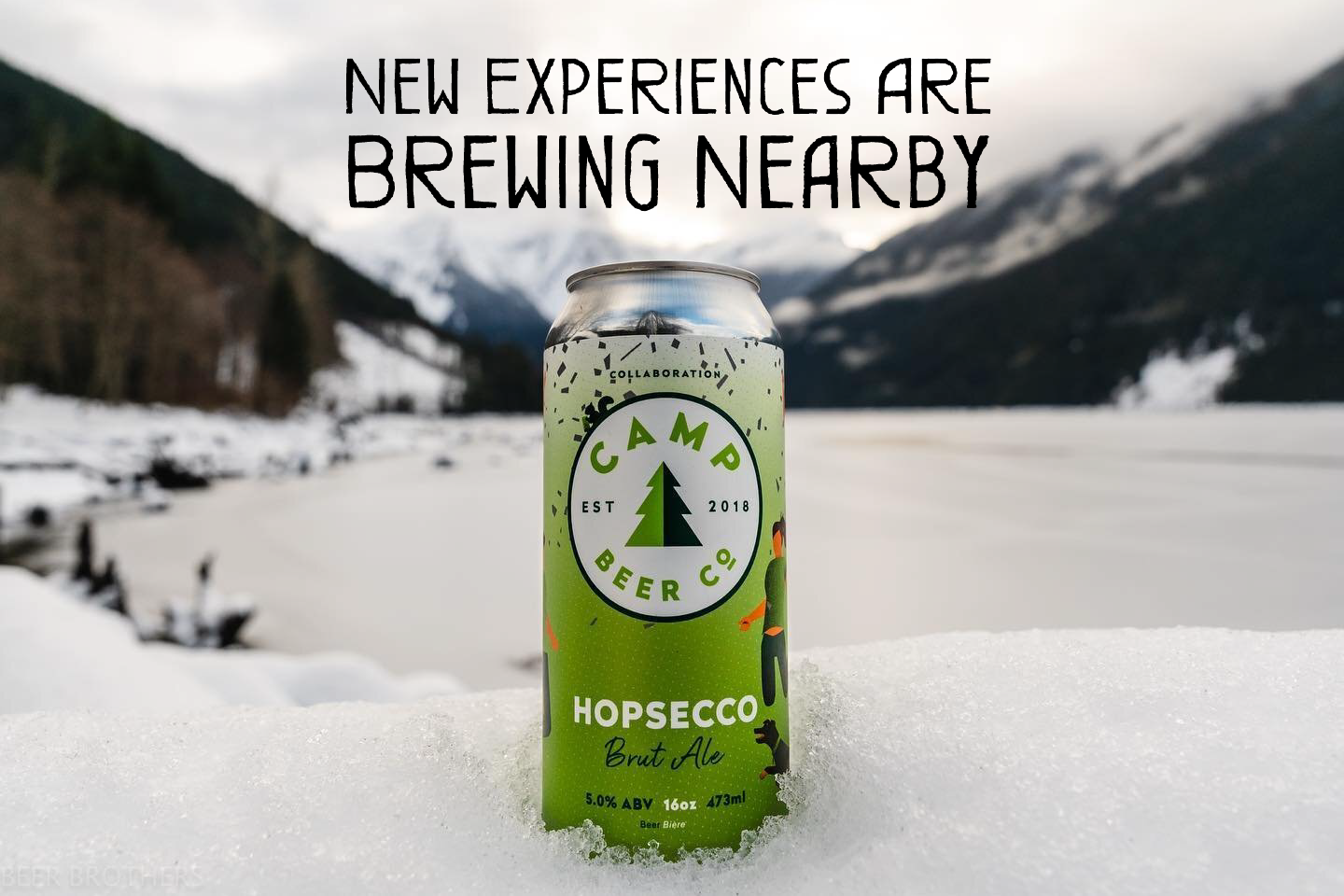 From the sofa to the ski hill
On the BC Ale Trail, we're all about finding those new experiences that are brewing nearby—whether that means hitting your local Ale Trail or staying home to embark on a culinary adventure.
This month, for your reading and local exploring pleasure, we've got beer and takeout pairings, interviews with some of BC's beer-loving "shredders," and a personality quiz that will help answer one of life's greatest questions…
BC Craft Beer Takeout Pairings and Food Collaborations
Whether you choose to dine in or enjoy takeout, many breweries across the province are teaming up with restaurateurs and food delivery services.
Check out our most recent blog post for a few noteworthy beer and food collaborations on the BC Ale Trail (including Dine Out Vancouver which is currently featuring 3 Vancouver breweries), plus some of our tips for pairing BC craft beers with takeaway favourites.
The Monthly Beer Crush 
Curious what beers local celebs and industry pros are crushing on? We asked Joyce Lam from VanFoodies what her favourite beer is these days.
"At the moment, my favourite beers are the Dry-Hopped Low Gravity and Low Gravity Tangerine from Mariner Brewing. They hold a special spot in my heart now because they magically match the colours of our new home. Plus, they're both refreshing, easy-drinking, and low-cal, which is definitely a bonus!"
Shredding and Beer: A Match Made in Hoppy Heaven
Whether it's cracking open an IPA after a bottomless day in the backcountry, or guzzling a post-fatbike pint, not much beats the feeling of a chilled après beer on a pow day.
Meet some of BC's beer-loving shredders and get the in on their favourite brews, breweries, and what's keeping them stoked this winter season.
What's your beer personality?
Life is full of big questions and we don't always have the answers… But what about, "If you were a beer, what beer would you be?" A smooth and sultry stout? An easy-going pilsner? 
 Take our quiz so you can finally find out which beers resonate with your personality type (and get some beer recommendations to match).
Don't forget to pass it on to your beer-loving pals!
Cascadian Beer Podcast: North Point Brewing
For your listening pleasure, meet the folks behind North Point Brewing in North Vancouver.
Listen here or wherever you get your podcasts.
Explore Local: Cowichan Valley
Cowichan Valley residents are surrounded by incredible scenery, culinary bliss, and a mild climate everyone would love to live in. This winter as we stay close to home, Cowichan locals have the following to enjoy in their backyard:

 Bird watching along the Cowichan Bird Trail

 Biking and hiking along local trails

 Fishing on the Cowichan River

 Self-guided tours of the murals in Chemainus and totems in Duncan

 Stunning views at Kinsol Trestle

 Sip, savour, and support local producers and restaurants with the Cowichan Craft Tasting Passport

 And of course, enjoying a pint or a flight Red Arrow Brewing, Riot Brewing Co., Craig Street Brewing, Small Block Brewing, and Sawmill TapHouse and Grill – Chemainus BC

 Not a local? Save this post for future travel ale-spiration!
New experiences are brewing for locals in the Cowichan Valley on the Vancouver Island Part 1 Ale trail. Let the #BCAleTrail be your guide.
Call for writers and content creators!
Want to get your work featured on the BC Ale Trail? We're looking for writers, photographers, and influencers who:
Are interested in writing for our blog
Are interested in collaborating with us on social media content
Bonus points if you're based in Northern BC!
Email joe@bcaletrail.ca to let us know what type of content you create with links to samples and why you're interested in collaborating with us.
Welcome to the BC Ale Trail
Let's all give a warm welcome to these local businesses that have recently joined the BC Ale Trail and are now in our itineraries and on our app.
BC Ale Trail App
Check into your local craft breweries and other participating locations to collect points that can be redeemed for fun rewards!
You can collect points every time you visit a participating location.
REWARDS SPOTLIGHT 
COVID-19 Travel Restrictions: Like you, we're passionate about exploring BC on the #BCAleTrail. But now is the time to stay local and support local businesses with just your immediate household or core bubble.⁠

BC's breweries are strictly adhering to recommended COVID-19 safety protocols to keep both guests and staff safe. They are ready to welcome you for on-site tasting or pick up your favourites to go.

For now, please remember to stick close to home and be a Considerate Craft Beer Consumer. Let us each do our part now, so we can explore BC again, soon. We're all in this together.
Beers are better with friends! 
Forward this to a craft beer-loving buddy so they can subscribe.
Tags: BC Ale Trail


Categorized Uncategorized